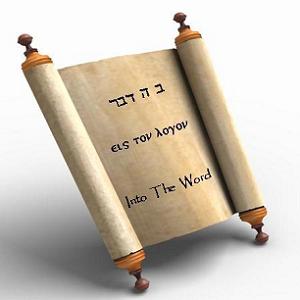 Into The Word
All Scripture is inspired by God and profitable for teaching, for reproof, for correction, for training in righteousness; so that the man of God may be adequate, equipped for every good work. 2 Timothy 3:16-17
---
Into The Word airs at 9:30 AM (Monday-Friday) on its radio home "Solid Gospel AM 1270 .
Please contact them and let them know how much you appreciate hearing local, verse-by-verse Bible teaching on their station.
---
Join Thomas for a trip to Israel in June of 2020.
Click here for the official brochure.
Jesus said, "...the laborer is worthy of his wages." (Luke 10:7)

If you find these materials useful, please give a little something back to the laborer. Click the PayPal emblem on the right & send whatever you think appropriate.

Thanks for supporting my work!




Please be aware that the personal financial gifts made to Thomas through this site are NOT tax deductible. To make tax deductible donations to the ministry of Into The Word, please use the contact information for the Elkhart East Christian Church, specifically designating your gift for "Into The Word."
Server Space Kindly Provided By...

Thanks, Ken & Rebecca!
STATEMENT OF OWNERSHIP AND GENERAL DISCLAIMER: The audio content of the Into The Word radio programs archived on this site, together with the written content of the

Chronological Companion To The Bible

, the "Living In The Last Days" prophecy seminar notes, the "Basic Bible Training" workbook, etc., presented hereon, are the sole intellectual property of Thomas J. Short and may not be used in whole or in part without specific attribution. They do not necessarily reflect the thoughts and opinions of the staff, leaders and members of the Elkhart East Christian Church.